At

Heart to Heart Pediatrics, our team consists of experienced, compassionate pediatricians and friendly, nurturing staff members who take pride in giving our young patients the personalized pediatric care that they deserve. We can assure you that you'll feel confident in our ability to meet all of your expectations.
Our pediatricians are highly educated professionals who have undergone rigorous academic and clinical training in pediatrics. We maintain a high level of expertise through continuing education in order to provide the most up-to-date care for the young patients we are privileged to serve.

Heart to Heart Pediatrics believes in a team approach to your child's health and well-being, so our doctors collaborate with parents to provide the highest level of care. We appreciate the opportunity to care for your child and pride ourselves on making pediatric care a pleasant experience for all of our patients.
MEET OUR DOCTORS
---
Jana Wells, MD
Dr. Jana Wells is a Board Certified Pediatrician who has been practicing in Whittier, CA since 1994. She completed her Pediatric Residency at University of California Irvine. Dr. Wells received her M.D. from Texas Tech University. She also has a Bachelor's Degree in Chemical Engineering from the University of Louisville. She received further training in Pediatric Rheumatology at The National Institutes of Health, where her research focused on stress and its effects on the development of arthritis and other auto-immune diseases.
Dr. Wells is a Castle Connelly Top Doctor, a very special honor awarded by other physicians for excellence in medicine. She has also received The Patient's Choice and Caring Physician Awards.
Dr. Wells professional interests include Developmental Pediatrics (especially optimizing opportunities for Infant Development), Nutrition and Immunology. She is a very proud mother of 2 amazing children and has 5 grandchildren. She enjoys hiking, camping, stargazing, travel and art.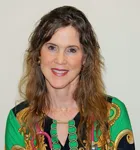 Carole Macaulay, MD
Dr. Carole Macaulay is a Pediatrician who has been in private practice since 1990. She completed her Pediatric Residency at University of California Irvine. She received her M.D. from the Medical College of Wisconsin and her Bachelor's Degree in Biology from Whittier College. She grew up in Whittier and is an Alumnus of Cornelia Connelly High School in Anaheim.
Dr Macaulay is a 2012 Castle Connelly Top Doctor.
Dr. Macaulay has a special interest in Child Psychology and in treating and preventing Childhood Obesity. She has 4 wonderful children. Her outside interests include competitive tennis, skiing, cycling, camping, mountaineering, gardening and world travel. She is fluent in Spanish.
GET TO KNOW OUR STAFF
---
Autumn
Certified Medical Assistant, Autumn has been in the field for 3 years. She is an alumnus of Whittier High School and received her certification from Everest College. Autumn took child development classes and she was a child care provider. She is going to school pursuing her Nursing Degree. She has been working with Dr. Wells for the past 4 years.
Autumn was born and raised in Whittier, CA. She is a very proud mother of three wonderful children. Working with children has been for her a very rewarding and great experience. She believes in the saying "if you truly love what you do then you will never work a day in your life". Her hidden talents include singing, dancing, people impersonations and playing musical instruments. She loves to spend time with her family and enjoys outdoor activities.
Yvonne
Manager: Yvonne has been in the field for 15 years. She is also a Whittier resident and a proud mommy of 3 charming boys. She enjoys "spending time with my family and learning new things. I love children and enjoy working in an environment surrounded by them."
Clarissa R.N.
Clarissa graduated from St. Paul High School in 2014. She played varsity basketball all four years. She attended Cerritos College and in 2016, earned her AA degree in Communications, concluding her basketball career. She graduated from West Coast University with her BSN in May 2021. Clarissa enjoys sharing her basketball knowledge and skills by coaching youth basketball teams. Her hobbies include going to Disneyland, hiking, and hanging out with her adorable little cousins.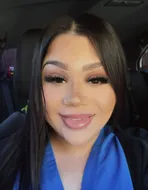 Sabrina
Certified Medical Assistant. Sabrina graduated from Whittier High School and received her M.A. training at UEI. She is the busy mom of a 5 year old son and spends all of her free time with him. She has always loved children; even as a preteen, she was always the go to baby sitter in her family. She loves working with the little patients and their families at Heart to Heart Pediatrics..

Sabrina enjoys trying new restaurants and spending time with her family. She plans to further her medical career by pursuing a nursing degree. Her long term goal is to be a Labor and Delivery nurse.

.

Arlene
Certified Medical Assistant. Arlene grew up in Lynnwood, CA and graduated high school a full year early. She then attended UEI College for her Medical Assistant training. She loves working with babies and children and always comes to work with a happy and positive mindset.

Arlene's enjoys off-roading and going to Disneyland. Her long term goal is to become a neonatal nurse.